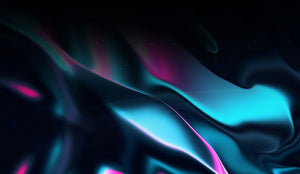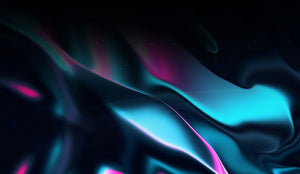 FREQUENTLY ASKED QUESTIONS
SHIPPING & DELIVERY
How long is the order processing time?
We have warehouses both in China and USA. If your item is in stock in our California warehouse, we will process and ship out your order within 3-5 business days, if your order needs to be shipped from our China warehouse, it will normally take 7-10 days to process due to the time difference and coordination with our international logistics department.
Once your order is shipped, you will be provided with a tracking number updated on your order with email notifications. Depending on the location of your final destination, transit time will be around 3-5 business days, plus a couple of days on custom clearance. You will be able to track the entire process via provided tracking number.
What is Shipping Fee and how is it calculated?
Towards the end of your order process, domestic shipping options will be given. For international shipping, we estimated the charges based on the weight of our products, our logistic team ships hundreds of orders daily, and is highly experienced with international shipping, thus the estimate is fairly accurate .
Should you have any questions regarding the shipping charges, please email us at support@belaymining.com.
Why has my order been canceled?
We typically only cancel orders if no payment has been made after 72 hours, or if you've asked us to cancel. Please accept our apologies if your order is canceled because of a problem at our end.
What countries do you ship to?
We ship to most regions worldwide. Please contact support@belaymining.com for additional shipping questions.
PRODUCT & TROUBLESHOOTING
What to do if the miner or power supply unit are not working?
We only sell brand new products with factory warranties. On rare occasions, if the miner or PSU doesn't work, you can contact us for assistance . We will try to help you troubleshoot and resolve the problem . However, if you need to claim a warranty on the product, we will direct you to the official manufacturer's repair channel.
What to do if the Miner can't reach the expected Hashrate?
On rare occasions, this might happen. It usually happens because of one of those reasons:
Outdated Firmware: Please update your firmware to the latest version on the manufacturer's official website.
Setup Issues: Please double-check and verify all settings on the miner are correct, including fans, pool, and wallet settings.
Ambient Conditions: Please make sure your miner is not running in hot humid dusty conditions, the poor working environment will have a negative impact on the performance of the miner.
Factory defect: Factory defects also cause lower than expected performance. Please contact the manufacturer's official support team to claim the warranty.
How to upgrade the firmware?
1. Restart the Miner, hold the reset button for 7-8 seconds until the green light starts flashand log in to the miner software.
2. Look for the Firmware version and check if it is the latest version. If not, download the new firmware from the manufacturer's official website, firmware from third-party websites could contain malware and virus.
3. Update your firmware, and remember to uncheck the "save all your current setting" box. After the miner completes the update it will restart. You might need to close the previous browser and open a new one.
4. After you are able to login back into the software, you need to re-enter all your wireless info if necessary, and re-enter your mining pool information.
5. Save and restart after the previous step.
6. Go into the software and wait for at least 10 minutes to see if hashrate starts to climb.
BULK & WHOLESALE
Do you offer Wholesale Pricing or Bulk Discounts?
Yes, we work with both wholesale and retail clients, wholesale pricing is available upon request . Please indicate the model and quantity you wish to order to sales@belaymining.com . Our staff will follow up with you shortly. Keep in mind, that all products are subject to market conditions and availability, and wholesale pricing is constantly updated based on the market.
Still having problems?
Contact us at support@belaymining.com for additional help!